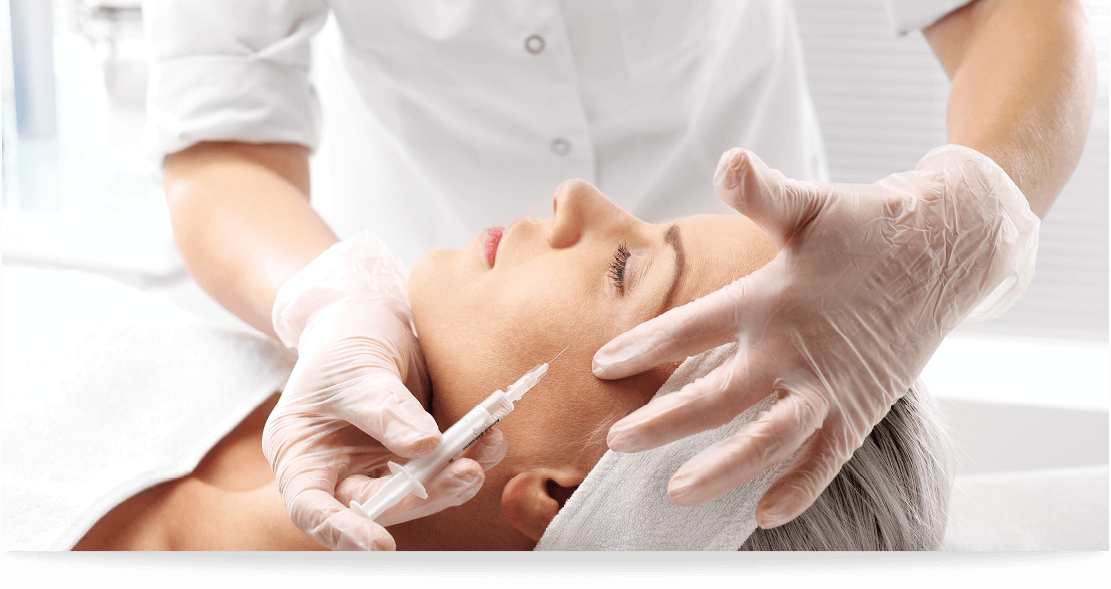 Botox, also known as botulinum toxin, is one of the most requested facial treatments by our patients. It helps improving and preventing expression wrinkles quickly and easily, and the patient doesn't feel any pain.
By injecting this protein we can reduce the activity of the muscle and thus preventing it from tightening. Three or four days after the treatment, wrinkles on the face, such as crow's feet, brow furrow and forehead lines are visibly softened.
Two weeks later you will have to return to our clinic in order we can evaluate the results and, if necessary, we will inject more botox (included in the price).
We always try to get a natural-looking result, without losing the patient's facial expression. That's only possible when botox is injected by a professional doctor with a wide experience in this kind of treatments.
In our clinic we meet all the Spanish Government Regulations to offer our patients a total safety and the best effect. As the results are temporary, and non-permanent, security is higher. Besides, this kind of treatment allows the patients to continue with their everyday life as usual.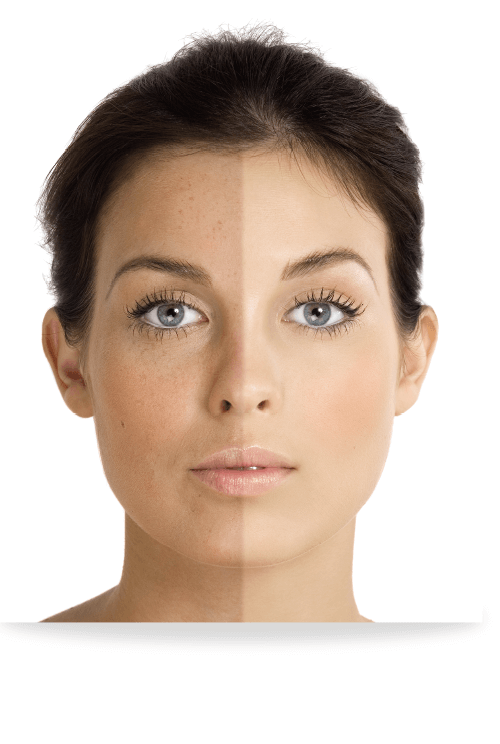 Both natural skin aging and excessive sun exposure are the main causes of the appearance of spots on face, hands and neck.
Spots, along with wrinkles, are one of the most irritating signs of the passing of time because they make us look older. In fact, from the thirties, many people start seeing spots on their skin and therefore they trust in the esthetic medicine to reduce them.
In our clinic we use the most innovating treatments, such as the Ellipse Light System. Sun spots and skin redness contain melanin and hemoglobin respectively, and once this kind of light is directed at the skin, their cells are heated and eliminated. This way spots and skin redness are not so visible and they even disappear.
Every person and each kind of spot require a specific treatment. That's why we always make a detailed study of every case and apply a personalized treatment depending of the patient. Finally, we will give you the best advices to prevent the appearance of new spots.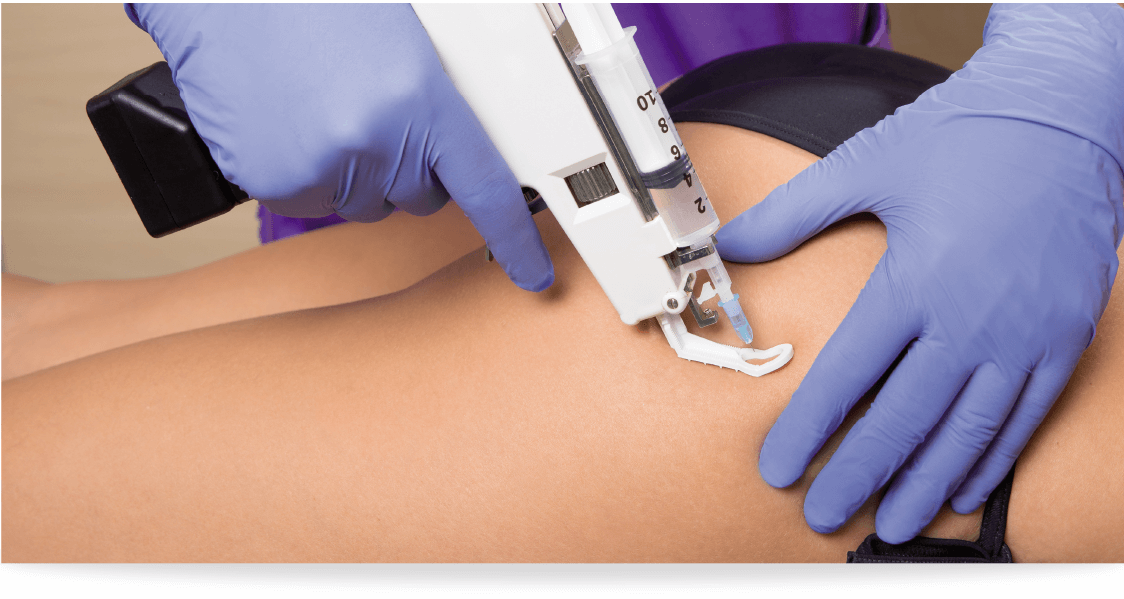 Some of our patients are worried about body problems such as cellulite and flaccidity. In our clinic we treat both of them by using body mesotherapy.
This technique consists in applying, by free-pain and intradermic injections, certain homeopathic substances that help to improve the appearance of the skin.
Therefore we can improve the venous return, favor the drainage, reaffirm the skin and reduce the fat accumulation. Water retention, a very irritating problem for many people, can also be diminished
Generally patients need between 10 and 15 treatment sessions, once a week. In addition, we normally recommend some other sessions to maintain the results every 15 or 30 days.
Body mesotherapy can be applied in any season of the year. Therefore, if you want to feel good, come and visit us.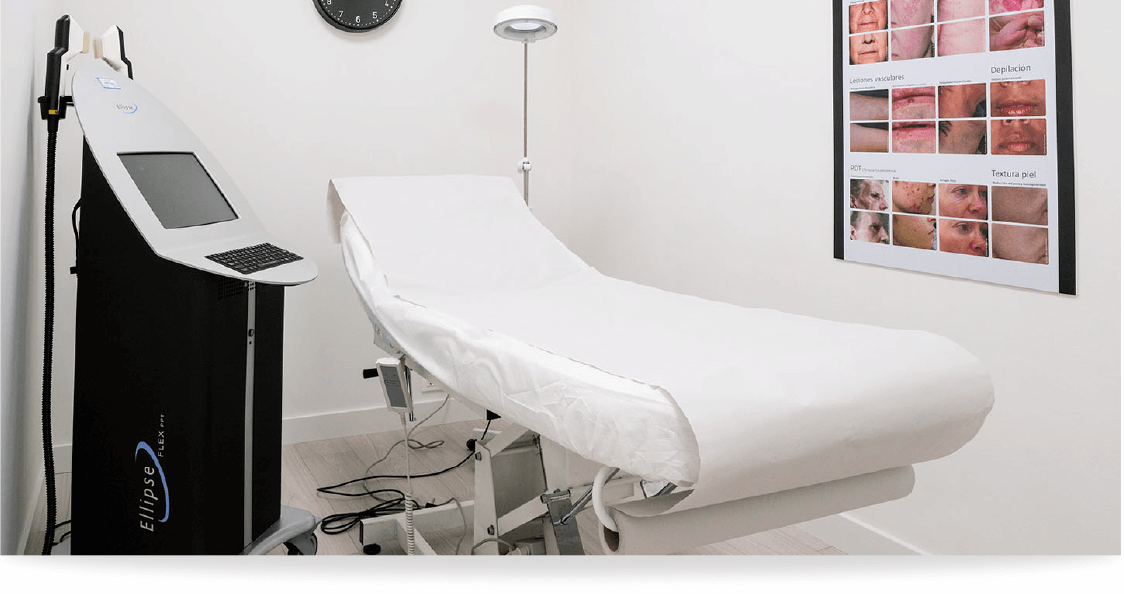 Skin aging is a natural process due to the passing of time, although other factors, such as the sun and smoking, can boost it.
In our clinic we offer one of the most effective treatments to reduce visibly the effects of aging: The Ellipse system, which directs safe bursts of light at the skin. This system filters two times the light to ensure that only the affected skin absorbs it, thus avoiding the possible side effects.
This innovating treatment is recommended especially for face, neck, décolletage and back of the hands. It is a very safe procedure always made by a doctor, so the patient can totally trust in the result.
In addition, it's well tolerated, mainly when the skin is not still tanned. You will see the results in some days or in a few weeks. Our patients say that their skin is more glowing, firmer and with a more beautiful tone, that's to say, a rejuvenated skin
If you want to get an amazing result, you can combine this treatment with other ones offered by us in our clinic, for instance: botox, hyaluronic acid and vitamins.
WRINKLE AND VITAMIN FILLERS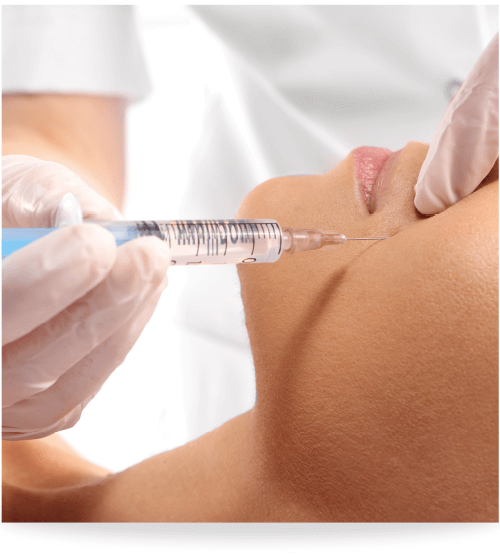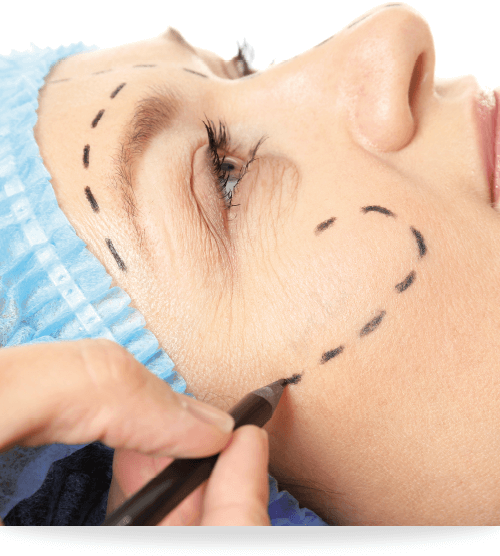 WRINKLE AND VITAMIN FILLERS
Hyaluronic acid is a very moisturizing substance that makes your skin look younger while it enhances your facial features. This is the perfect treatment to add facial volume and fill out wrinkles and lines, especially around your mouth and also in lips, cheeks, jaw…
Besides, it is recommended to improve progressively the quality of the skin, providing elasticity, radiance and hydration.
In addition, we can inject, separately or to complete this treatment, some vitamins that improve your appearance and help you to get a glowing skin.
In our clinic we only use the best quality hyaluronic acid products made by the most well-known and reliable laboratories. We offer different alternatives of hyaluronic acid depending on the area that has to be treated.
Both hyaluronic acid and vitamins are injected using a very thin needle, so that it is practically pain-free for the patient